Digital Impressions with 3M True-Definition Scanner
Impressive Comfort
The first step in creating a new crown or bridge restoration is making a dental impression. In the past, this meant having to bite into a tray filled with putty-like impression material. The 3Shapes Trios Scanner helps replace that unpleasant procedure. It allows your dentist to take extremely accurate digital impressions of your teeth. In fact, studies have shown that people prefer the comfort of digital impressions to traditional techniques. For implant restorations it only takes about 5 minutes and NO gagging.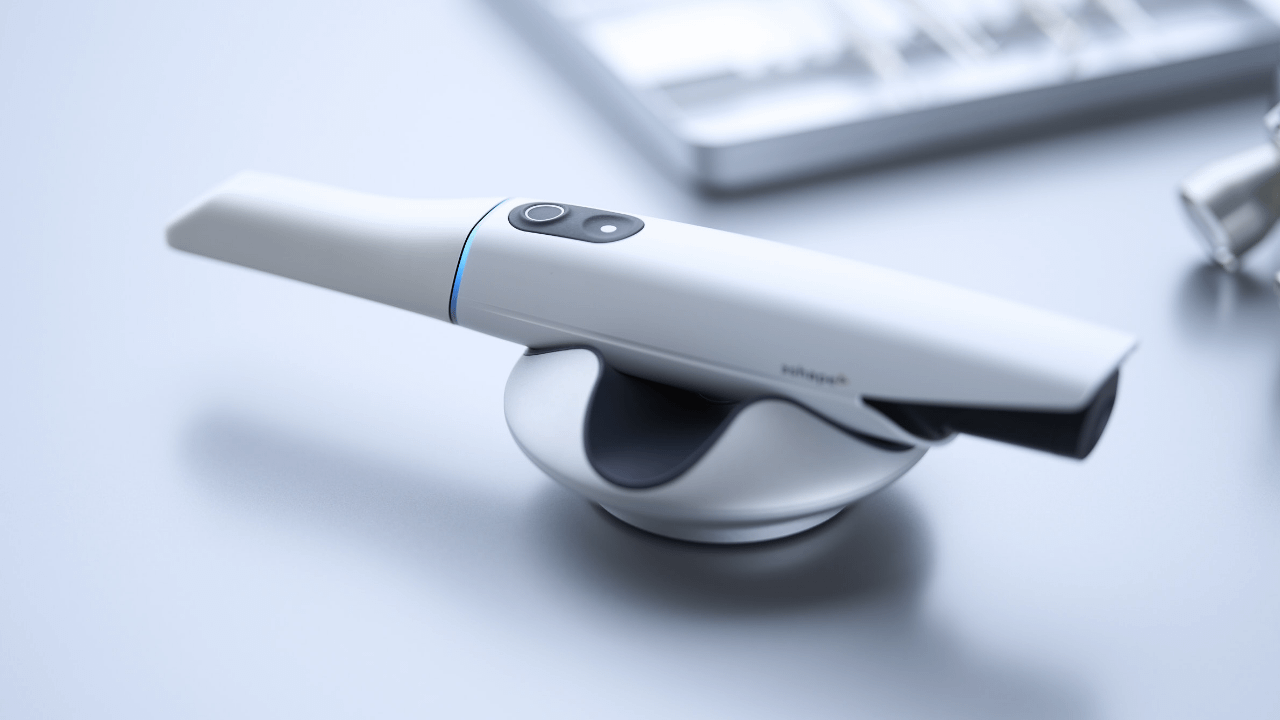 Impressive Accuracy
With the The 3Shapes Trios Scanner, your dentist scans your teeth with a sophisticated optical wand that contains tiny camera lenses. These lenses capture detailed video images, ensuring extraordinarily accurate impressions. The result is a precise-fitting restoration.
Impressive Technology
A breakthrough in imaging technology, the The 3Shapes Trios Scanner is one of the most sophisticated optical systems in dentistry. It's the inspired and award-winning combination of advanced hardware design, high-speed image processing and complex modeling software. Designed to encourage new levels of interactivity between you and your dentist, the system displays your digital impression in real-time on a touch screen monitor. Your doctor can even rotate and enlarge the 3D images on the monitor to show you all sides of your impression.
How The 3M Tru Definition Scanner makes dentistry more comfortable:
Scan and Review: Your dentist passes the wand over your teeth. Sophisticated optics gather precise digital images and a 3D impression appears immediately on the touch screen monitor.
Send: Your digital impression and a lab prescription (done by your general dentist) are sent electronically to a dental lab, which creates a highly accurate, precise-fitting restoration.
Final appointment: Your smile is complete with the seating of the finished restoration by your general dentist.